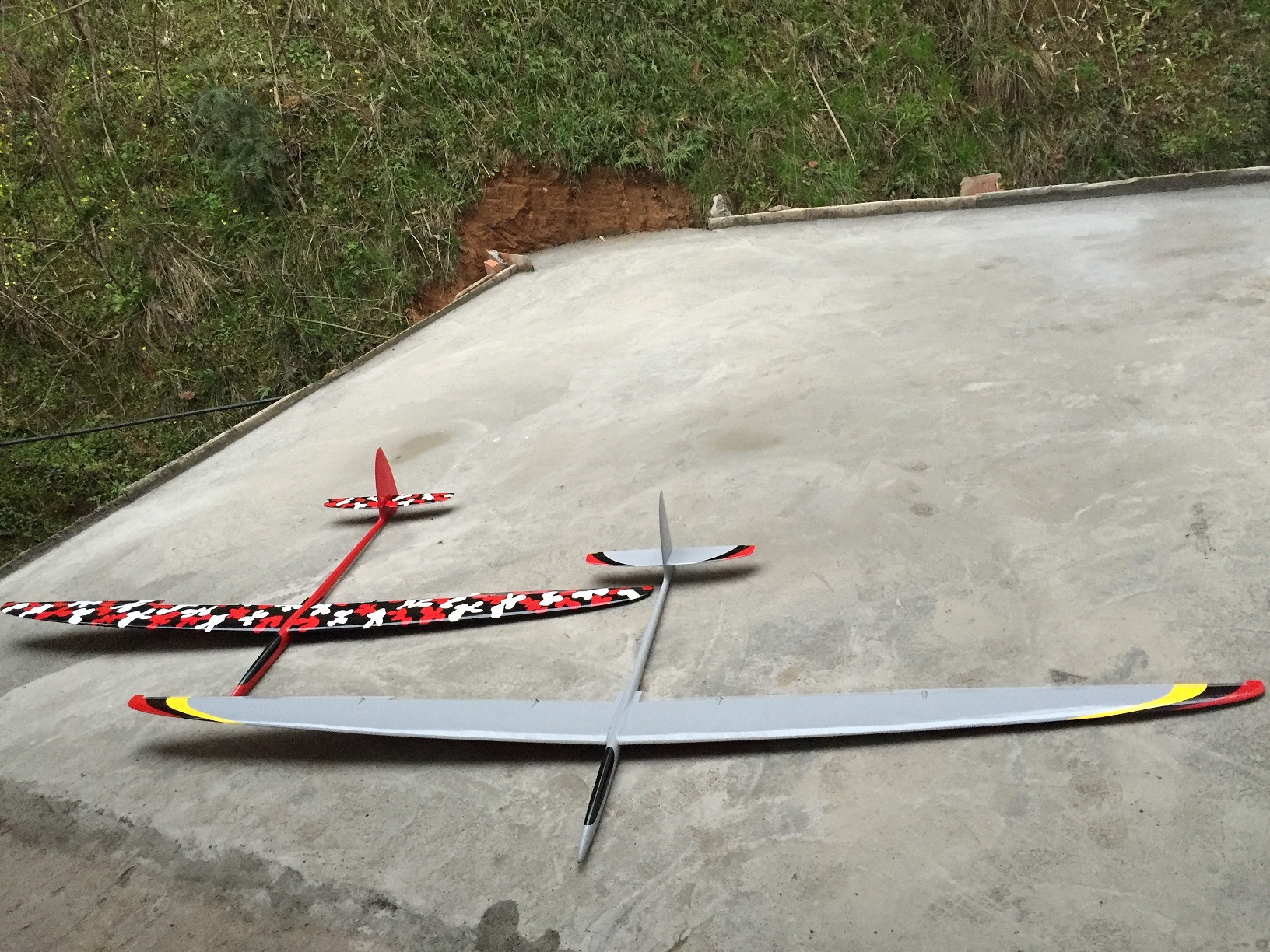 Description
The new Schwing Corsa 2.75m is a stretched to 2.75m (108") verion of the Schwing 2.3m all round sport slope soarer. With a bigger wing the Schwing Corsa is even more versatile and fun.the extra span opens up the performance envelope considerably, allowing the model to stay up in lighter airs and also to fly larger higher energy aerobatics on big air days.
The carbon hybrid layup Schwing 2.75 has a superb speed range, very precise and predictable aerobatic handling, making it probably the best 2.75m sloper currently available. It is built strong enough for high energy slope aerobatics while also being light enough to be enjoyable in lighter winds.
In addition to the supplied ballast tube the kit accessory bag includes the fuselage servo tray, four plastic servo mounting frames (designed to take larger 30 mm x 35 mm wing servos), good quality metal wing clevises and pushrods, and colour coded hatch covers. The fuselage is fitted with two nice carbon pushods. The elevator servo can be fitted in the fin to simplify the installation, or in the front of the fuse to help with the CG. In the later case rthe customer will need to supply a belcrank to operate the all flying tail. In both cases the customer will need to supply the tail linkage hardware. The cut outs in the fuselage servo tray are for servos with a body footprint of 23 mm x 12 mm.
Recommended Servos
Elevator*MKS HV75K, MKS DS75K, MKS HV6100, MKS DS6100, Blue Bird BMS-106HV, Blue Bird BMS-107HV, KST X08
Rudder*MKS HV6125e, MKS DS6125e, MKS HV6100, MKS DS6100, Blue Bird BMS-106HV, Blue Bird BMS-107HV
FlapMKS HBL6625, MKS HBL6625 Mini, MKS HV6130, MKS HV6100, MKS HV6110, MKS DS6100, KST DS135, Blue bird A56V, Blue Bird BMS-105HV, KST X10
AileronMKS DS6100, MKS HV6100, MKS HV6110, Blue Bird BMS-105HV, Blue Bird BMS-106HV, KST X10 Mini
* The rudder servo is in the front of the fuselage and the elevator servos is in the rear, close to the tailplane